NEWS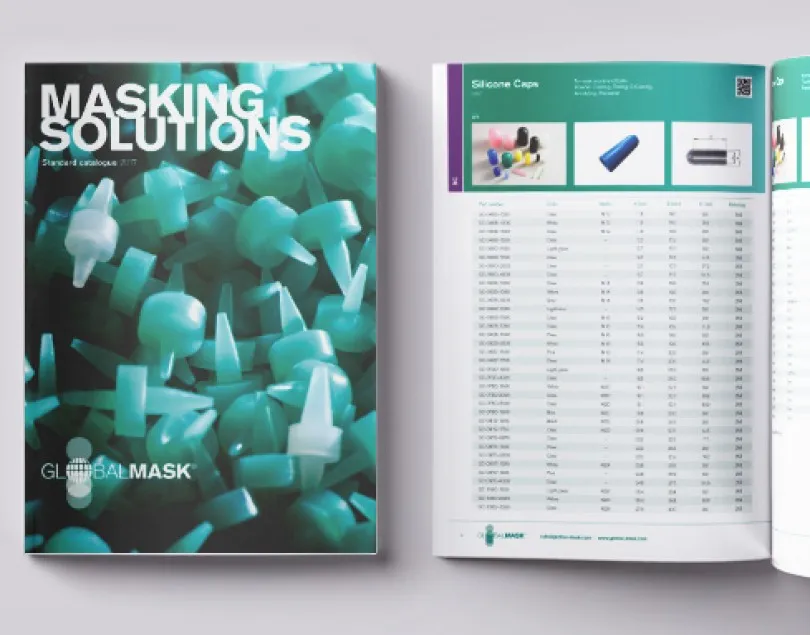 VIEW AL NEWS
New Catalogue Standard Products 2017
Our new catalogue for 2017 is available, check what is new!
Global Mask International is pleased to announce a new catalogue for standard masking solutions 2017. Over more than 600 references you will find a wide range of silicone caps, silicone plugs, silicone tubes, tapes, discs, sheets and complementary products for the perfect masking.
Together with the new catalogue Global Mask International is glad to present the new logo for all Global Mask designs since of 2017, all products marked with this logo have been designed, produced and tested by Global Mask International ensuring the best quality standards has been followed. Global Mask International design logo will be applied in every single piece in order to distinguish our products.
In terms of product innovations our main developments have been the new Multi Size Plug (MSP), Double Threaded Plug (DTP) and Double Threaded Pull Plug (DTPP):
If you would like to know more about the utilities of our new and patented designs please check new catalogue standard products 2017.
Do not forget you can have easy and quick access to our website and digital catalogue by scanning QR codes printed on the catalogue. Every product is linked to a QR code, when scanning this code you will be immediately redirected to the relevant section of our catalogue.
Do not miss the last updates and download our new catalogue now!
Get it Here:
---
25/05/2017