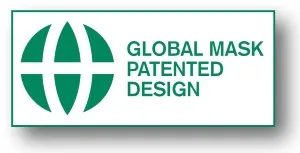 CUSTOM MASKING SOLUTIONS
With more than 10 years in the market Global Mask has reached a wide knowledge designing and producing made to measure solutions. From the simplest custom tape shapes to the most complex made to measure rubber masks, If you can imagine it, we can produce it!

WORK PROCESS
When a standard solution is not suitable Global Mask will design and produce a made to measure solution for any specific project of our customers. In order to guarantee the best service a made to measure project will have to go through the next steps:
SEND US A DRAWING OR THE ACTUAL PART
Our engineering team can study your query from a drawing or from an actual part.
DESIGN
Based on the functional and economic requirements we will design a solution using 3D technology
PROTOTYPES
Before final production prototypes will be provided in order to test and approve the solution
PRODUCTION AND DELIVERY
Maximum flexibility in the manufacturing and delivery processes of your masking products.
THE BENEFITS OF CUSTOM PARTS
Made-to-measure masking products or custom masks are designed according to the process and the requirements of your application. The multiple benefits of special masks contribute to greater and improved productivity.